Your
Alder
Alder & Co. is driven by the purpose of advancing the adoption of climate technologies until they become universal. We envision cleantech systems embodied in every business operation around the world. From Brand to Scale™ Alder collaborates with start-up and mature purpose-driven brands in search of the impact needed to address what we believe one of our generation's most urgent crises -our environment.
Melanie Adamson
Founder & Chief Marketing Strategist
Melanie spent the last 20 years researching audiences, building multi-channel plans, and developing sound strategies that have earned her the recognition of her colleagues as a marketing expert among business and consumer industries. Through the partnership of executive and creative staff, she leads the Alder creative and strategic teams to produce successful and effective marketing deliverables for clients. When Mel isn't running Alder, she loves cooking for family and friends, and sharing stories with a glass of French or Spanish red wine.
Disruptive creative

Competitive positioning

Cracking jokes during awkward pauses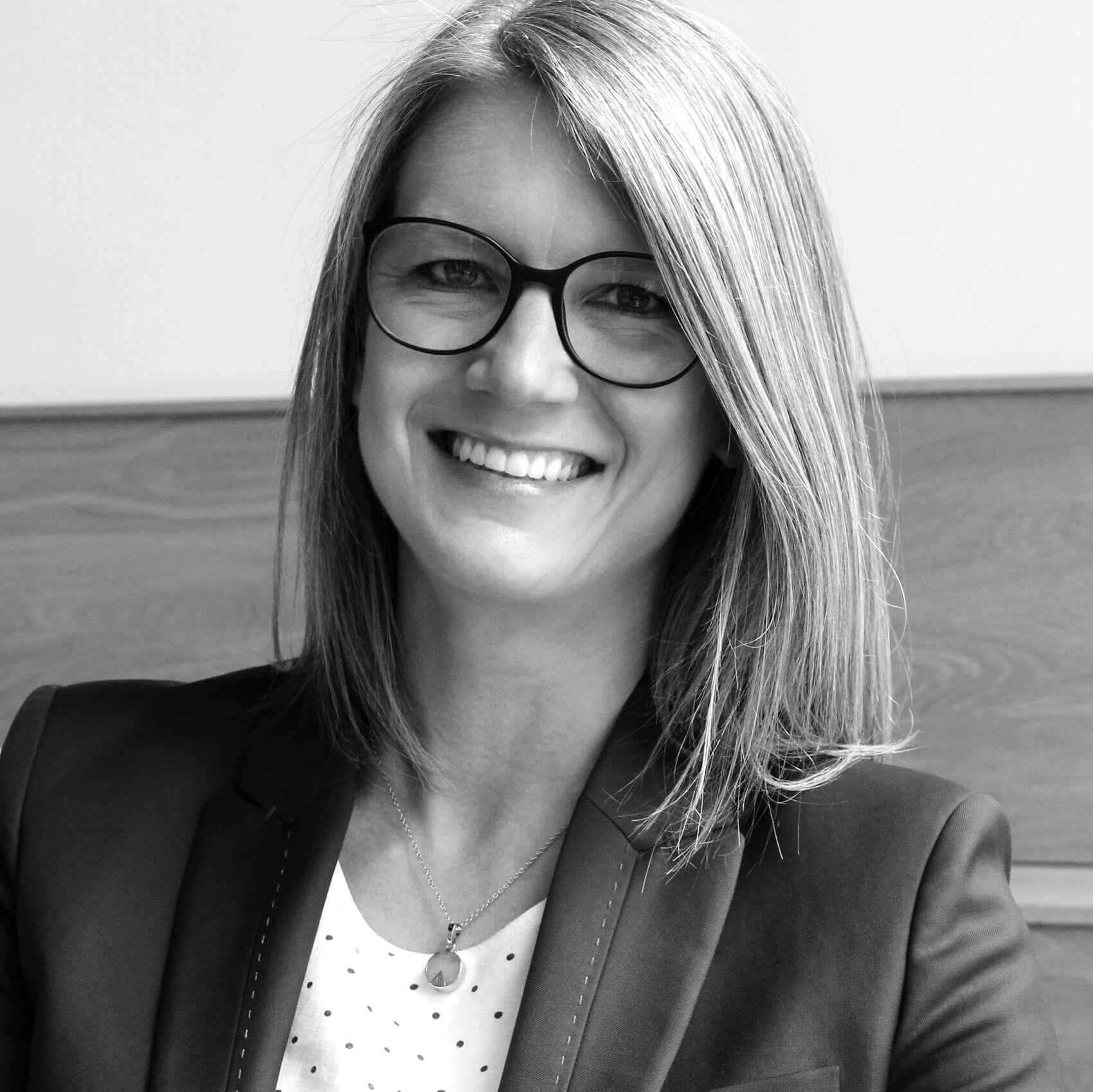 Bettina Grab
Partner & President
Bettina left her corporate career of 15 years to combine her expertise in global B2B tech marketing with her passion — saving the planet. Bettina obsesses about Alder's "Brand to Scale" approach, advising clients on marketing campaigns that generate leads and drive sales using content marketing & digital demand generation techniques. When Bettina isn't saving the world with every lead generated, she's making an impact as a zero waste blogger and activist, and avid yogi and baker of German sourdough bread.
Scaling businesses

Client Empathy

Harvesting old world bacteria for sourdough
Manda Borealis
Art Director
Manda is schooled in electronic mass communications, trained in brand development, and fascinated by the culture-changing power of design. With more than 16 years of experience in design and illustration, her work empowers brands to effectively influence the culture around them. Using creative brand strategies, Manda partners with companies large and small to find targeted media that's impactful and purposeful. Manda's roots are in studio painting and illustration, which she continues to enjoy with her daughter.
Creative Brainstorm genius

Doodle skills

Like, Totally referencing 80s Culture
Nate Bellino
Managing Director
Nate brings more than 20 years of marketing experience to Alder, with 15 years in climate tech. Having played brand, product marketing, and product roles, Nate is passionate about ensuring customer data is at the decision table and letting market tests lead the way. Working for companies ranging from early-stage startups to Fortune 500 firms, Nate understands the key metrics and focal points for different phases of growth. When he is not accelerating growth for clients, Nate can be found tending to his suburban farm, doing everything he can to make his daughter laugh, or rolling down singletrack on his mountain bike.
Growth strategy and acceleration

Customer evangelism

Chicken husbandry
Toby Obayashi
Marketing Coordinator
Toby brings a growth mindset and passion for impact-driven B2B marketing in the climate space. He relishes his involvement in brand awareness initiatives for clients, and has honed his skills in social media and email marketing. He understands that bridging the gap between products and customers through trust, creativity, and thoughtfulness is key to successful brand building. When he is not scaling clients' brands, he enjoys traveling to National Parks, watching his Alma Mater's football games, and playing soccer. Toby graduated from the University of Oregon Lundquist College of Business with a focus in Marketing.
Social media management

Data Analysis & analytics

Loyal and supportive
Thomas McCracken
Copy Lead
Thomas is a Wisconsin native living and writing in Portland, Ore., since 2010. Throughout his career, he's had a knack for establishing a solid brand voice and executing it consistently across communication channels for a cohesive brand experience. He approaches writing as a journey—giving audiences exactly the information they need exactly when they need it, keeping them engaged and forever clicking that "read more" button. Thomas enjoys hoppy beer, black coffee, and adventure in all its forms. There's nothing he loves more than a good story.
Wordsmithing

Creative Collaboration

Having the nicest time
Whitney McGoram
PR Lead
Whitney is a senior strategic communications professional with a master's degree in PR and more than a decade of agency experience. She excels at telling clients' stories in creative ways that gain the attention of top media outlets, allowing clients to achieve their business goals. Whitney's media relations background spans a range of industries, from B2B tech to hospitality to healthcare. Through her work with Alder, Whitney is focused on using her skills and relationships to help grow climate tech organizations that are actively making the world a better place.
Media Savvy

News Consumption

Political Nerd
Rian Murnen
Digital Independent Consultant
Rian is focused on solving user experience and user interface problems in order to help people access, understand, and take action on information. With over 20 years of design and development experience, he bridges the gap between design and engineering teams. When away from his desk, he is rediscovering the universe with his kids.
making things make sense

sketch, prototype, learn — repeat!

jigsaw puzzles
Cami Marez
Digital Marketing Account Manager
Cami has worked in B2B and B2C marketing for the last six years. She has experience in various industries, including healthcare, fintech and climate tech. Although she's a jack of all trades in marketing, she especially enjoys helping companies build their marketing strategies from scratch and working on demand generation to bring new customers to their doorstep. When Cami isn't working with clients to help their visions come to life, she's busy traveling the world, trying new foods and plotting new ways to make friends.
Increasing customer advocacy

Strategic thinker

Can make anyone smile at least once
Barry Kinder
Senior Designer
Educated in graphic design and typography, Barry has gained more than 25 years of industry experience working with agencies, individuals, start-ups and established organizations to communicate their brand strategies through engaging design. He specializes in creating logos, guidelines, design and artwork for both print and digital marketing, and has an obsessive interest in all things type. When not at his desk designing, or spending time with his family, you'll find Barry roaming the British countryside on one of his many bicycles.
Brand Ambassador

Finding The Boundaries Of Corporate Guidelines

Stereotypically British & Drinking Too Much Tea
Rhythm Bhatnagar
Community & Social Media Coordinator
Rhythm is a marketing mastermind, leveraging her mechanical engineering background with a diverse set of marketing expertise to build successful solutions. She is passionate about crafting events that inspire people to learn and build meaningful relationships. And when she is not obsessing over people and technology, she partners with local artists to find an audience in the NFT Marketplace, and homeschools her sister. Rhythm graduated in Mechanical Engineering from University College London.
Product Market Fit

User Research

Bringing Acrylics to NFTs
Emily Pearce
Director of Client Engagement, Evergreen Consulting Group
Emily comes from energy efficiency stock. With almost 20 years working in energy efficiency and business in both commercial and residential markets leading strategic initiatives for utility partners including developing and designing innovative programs, introducing new technology to the marketplace and implementing programs across the U.S. Emily brings her partnership, business development and strategy chops to partners, clients and teams with passion and exuberance every day.
Josh Keeling
Vice President of Markets and Programs, Generac Grid Services
Josh leads teams responsible for developing, designing, and deploying turnkey virtual power plant offerings for utilities and wholesale markets. He is a thought leader in DER integration and has conceived several industry-leading programs in distributed flexibility. Often called to speak on topics such as FERC Order 2222 implementation, interconnection reform, and integrated distribution planning, he teaches the next generation of energy managers at his alma mater, Portland State University. He is a voting member of the Regional Technical Forum, RMI's eLab Initiative faculty, and an active contributor to various standard-making bodies around grid integration and flexible loads.
Carrie Maultsby-Lute
Adjunct Professor, Presidio Graduate School
Carrie is passionate about nurturing the next generation of sustainability leaders. She is the Director of the Center for Transformative Action at Mills College at Northeastern University and teaches marketing courses at Mills College at Northeastern University and at Presidio Graduate School of Business. In 2021, Carrie was awarded a Love Takes Action award by New York Life for her role in supporting small businesses in the community during COVID. Carrie has partnered with over 130+ organizations to discuss solutions and build models for combatting long standing societal problems. Carrie has a B.A. in Anthropology from UC Berkeley and an MBA from Mills College.